Official supplier contract concluded between ITO CO., LTD. and Nagoya Grampus
2023.02.15
We are pleased to announce that ITO has concluded an official supplier agreement with Nagoya Grampus, a J1 League football club.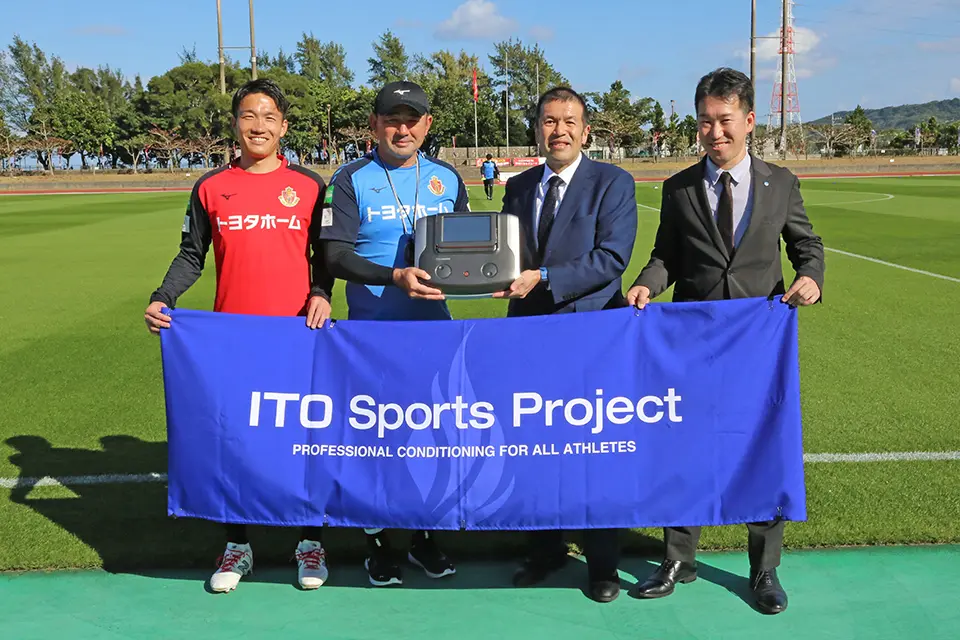 Nagoya Grampus has been using ITO's therapy devices especially for lower limb warm-ups and for early recovery from injuries according to each player's condition and timing of use.
With this official supplier contract, in addition to the high voltage and EMS devices, we will provide the club with our latest treatment device equipped with ITO's unique current called "Three-dimensional Interferential" that can stimulate the muscles deep into a wide range.
We hope that not only the Nagoya Grampus top team but also the academy players who are the future of Japanese football will take full advantage of our latest knowledge and experience and that they will be able to play in the best possible conditions during practice and games.
We will strengthen our support system so that the players are always in the best condition to practice and compete.