Official supplier contract concluded between ITO CO., LTD. and Japan Karate-do Federation (JKF)
2023.04.13
We are pleased to announce that we have signed an official supplier agreement with Japan Karate-do Federation (JKF).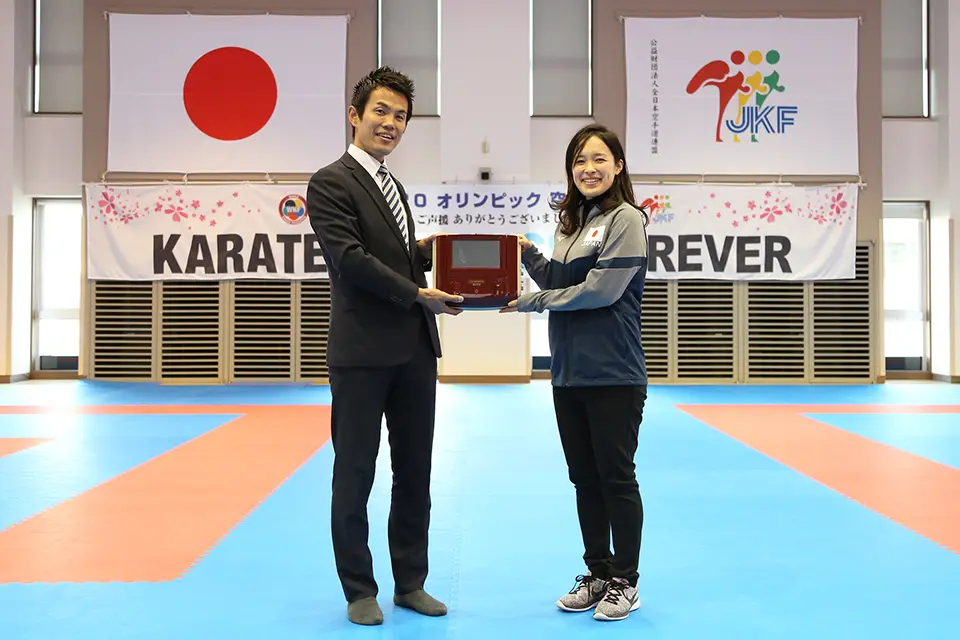 There are two main types of karate competitions: kata and kumite.
In Kata performance, the techniques are performed at great speed, stopping the arms and legs repeatedly putting considerable strain on each joint.
Also, Kumite, in which many kicking techniques are used, is also characterized by a tendency to cause injuries around the legs.
We have been supporting the Japanese National Team since July 2016 using ultrasound and microcurrent devices not only for injury care but also for conditioning before training and matches.
In the future, we will continue to strengthen cooperation with the national team's trainers and provide more suitable treatment equipment and usage methods for each overseas expedition and training camp during Karate1 Premier League.
Wishing all Karateka will have more success in the future.