ITO signed an official supporter agreement with Japan Triathlon Union (JTU)
2023.07.03
We are pleased to announce that we have recently entered into an official supporter agreement with the Japan Triathlon Union (JTU), a public corporation.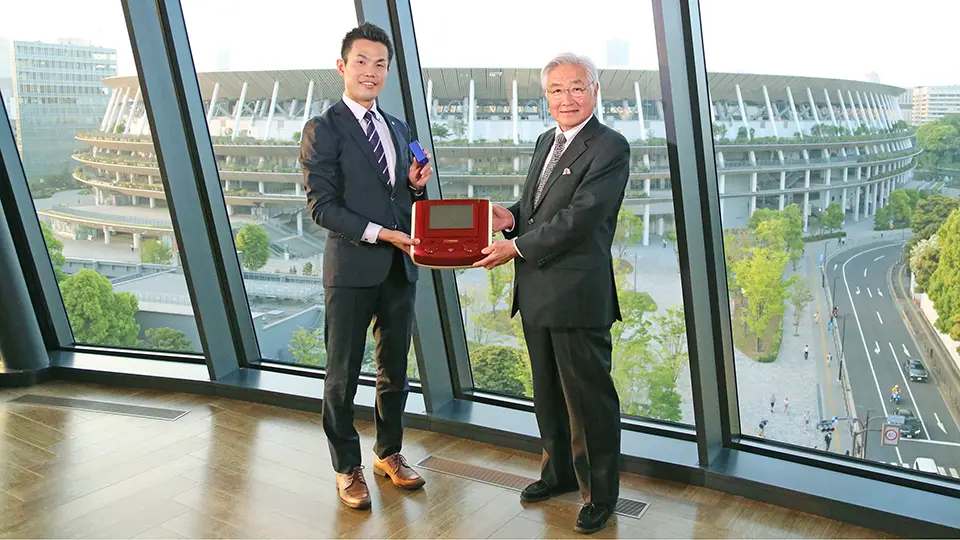 Left: ITO Sports Project staff / Right: Mr. Mitsuhide Iwaki the President of Japan Triathlon Union (JTU)
Background of the Agreement:
In triathlon, where athletes engage in swimming, biking, and running, different areas of fatigue and injuries are associated with each discipline. Therefore, precise recovery focusing on specific areas is essential.
Our products including therapeutic ultrasound devices have been widely used and appreciated by many triathletes, particularly for their ability to provide efficient recovery for deep tissues that are challenging to reach with manual techniques, especially during overseas expeditions and important competitions.
Through this official supporter agreement, we will provide our professional-grade ultrasound therapeutic devices, not only for injury recovery and fatigue management but also for "conditioning" to prevent injuries and maintain optimal performance even during non-competition periods or international expeditions.
Furthermore, we will also offer our electrical muscle stimulation device, the "RUCOE RUN," to enable triathletes, paratriathletes, and national team athletes in multisport disciplines to conveniently perform self-conditioning.
We will also work together to promote the use of physical therapy equipment for conditioning so that triathletes can lead long and injury-free athletic careers.