Making volleyball a dream sport
A constant focus on delivering high performance in both practice and competition
September 2, 2023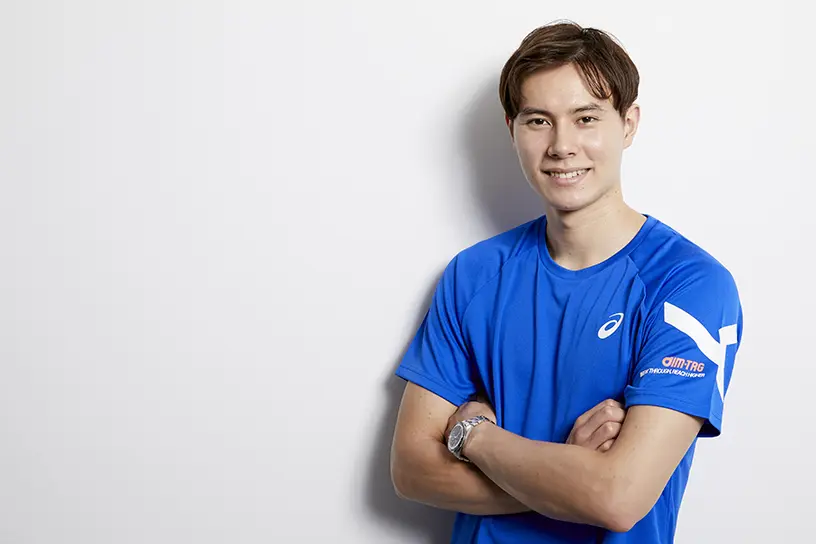 Moved to Serie A after sensing a wall between himself and the rest of the world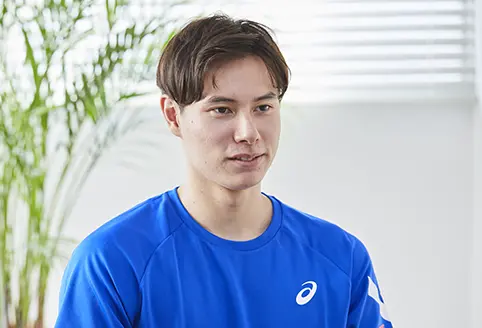 ITO: You're currently competing in Italy's Serie A while remaining enrolled at Nippon Sport Science University. Why did you decide to play in Italy?

Takahashi: I started playing volleyball in the second grade thanks to the influence of my older brother. In my third year of high school, I was on the team that won the All Japan High School Volleyball Championship. In the same year, I was selected as a registered member of the Japan national team and went on to study at Nippon Sport Science University.
At university, my team finished as a runner-up in the All Japan Intercollegiate Volleyball Championship. The following year, I played on the world stage. That's what sparked my interest in going abroad. Once I actually got to play overseas, I started to sense this thick wall between myself and the rest of the world, a major gap in terms of physical strength. I was frustrated and realized I had to get more experience. I wanted to be in an environment where I could play against the top players. So, I talked about it with the university staff and decided to try my luck in Italy.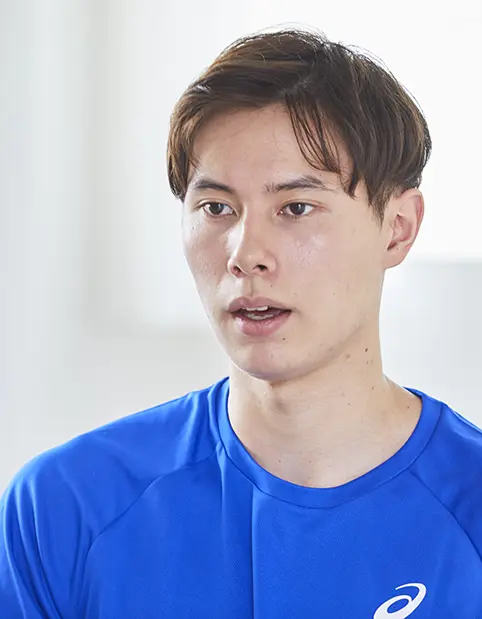 ITO: How did you feel when you actually started playing in Italy? I know there's a language barrier. Can you tell us about any difficulties you experienced in getting accustomed to the environment?

Takahashi: Playing in Italy, I'm always up against top players. And the guys on my own team are also great players. I feel like the standards at this level push you to keep growing. For my part, I try to communicate with all the players and make every single play count. I'm experiencing various different things, and I'm learning every day. Our countries are different in many ways, but in terms of emotion, I've begun to prioritize my own ambitions.

As for the language, I actually didn't study at all in the beginning. So, at first, I couldn't communicate what I wanted to say. I didn't understand what was said back to me. But situations like this make it really difficult to win the trust of those around you. So, after the season, I started to put more effort into studying. Finally, I got to the point where I could converse. It's helped me gain the trust of the other players and the coach. I know things like what tactics I'm supposed to be using. Verbal communication is essential in succeeding as a member of a team.
ITO: It must have taken a lot of work to learn the language in so little time. What's your typical schedule for practice and other activities?

We normally have a match on Saturday or Sunday. Mondays are usually off. On Tuesdays, Wednesdays, and Fridays, we do weight training and some ball-handling drills in the morning, then practice all afternoon. On Thursdays, we practice just in the afternoon. We get the morning off. If we're playing away on Sunday, we travel on Saturday.
Building a physical foundation transforms one's future as an athlete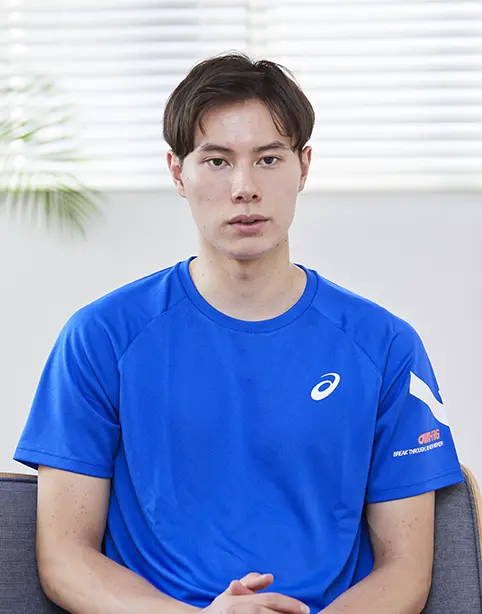 ITO: Practicing and competing on a daily basis must make it hard to maintain your condition. Are there any specific things you make an effort to do?

Takahashi: I stretch every day at home to recover. I'm also pretty rigorous about managing my diet to ensure I'm getting the nutrition I need. After practice, I go home and practice self-care using a treatment device. Volleyball involves a lot of jumping, which puts a lot of strain on the knees and lower body. So I try to recover as quickly as I can in the areas of my body where I'm prone to pain. I'm always aware of the importance of care. So far, I haven't suffered any major injuries. Probably the worst I've had are sprains.

Self-care is especially important for me because I'm overseas. Life in Japan is really convenient. The environment here is top-notch. For example, facilities I often use even have a pool we can use for recovery. But overseas, the environment doesn't allow for that standard of care. They're not as meticulous about providing care as in Japan, so self-care is a major focus. When I started playing overseas, I realized just how lucky we are in Japan to have such a supportive environment when it comes to care.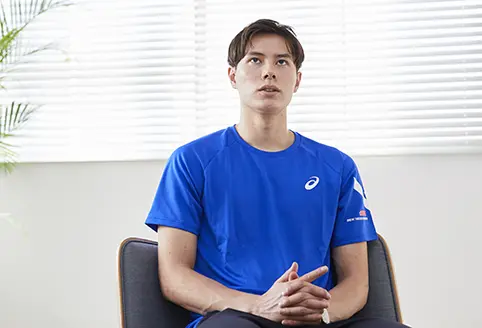 ITO: I guess I assumed that Serie A would also offer a similar environment. As a top athlete, how do you view the importance of conditioning management?

Takahashi: I use an ultrasound treatment device now, but I only started seeing the benefits last year. I learned about the device after I hurt my knee. At first, I just used it to treat pain. Now I understand you should start using it before you experience pain. I use it on a daily basis now.
When I was younger—in elementary school, junior high school, and high school—I could move well enough without any conditioning, or even stretching. But that's because I was young. But even during that time, I think the strain was piling up. I think that's why my knees and back tend to develop aches now.

In Japan, many children get serious about sports from a young age. The flipside of that is that injuries are common. Regardless of age, physical maintenance is critical in sports. If you're thinking seriously about your future as an athlete, it's really, really important to start focusing on this at the earliest possible stage. Not just self-care—getting care at a treatment center also helps ease the burdens on your body. It's also vital to build your physical foundations—for example, by developing axial symmetry. Even just paying attention to that will benefit you in the future as an athlete.
Daily self-care essential for improvement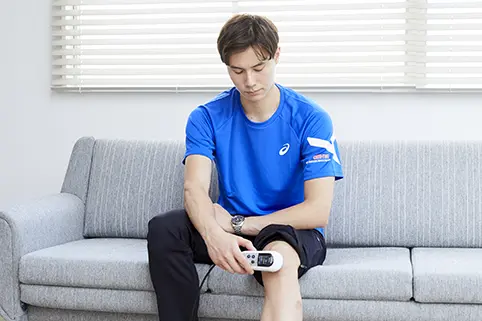 ITO: You mentioned you use a treatment device. When was the first time you used it? Can you describe how specifically you use it?

Takahashi: I first learned about therapeutic equipment four years ago. I used an ultrasound treatment device during the international tournament. At that time, I was in bad shape, with pain after practice and the next morning and stiffness in my knees and tendons. I just did what the trainer told me to do. After that, I adopted a trial-and-error approach, doing whatever I thought might help. Eventually, about a year ago, I arrived at the way I do things now.
I still feel pain sometimes after practice these days, but if I use the device at night, my knees feel different the next morning. Flexing them becomes easier. So the device is a must-have item for my self-care. I typically use it every day. After taking a shower at night, I apply it to each knee for 15 minutes for a total of 30 minutes. After that, I do some stretches to get the blood flowing. If I include the stretching, I'd say that I typically devote a little over an hour a day to self-care. One ultrasound treatment device is enough to take care of your whole body. When I'm done with my knees, I also use it on other parts of the body, as needed.
ITO: So you have your own unique way of taking care of yourself. How important is the treatment device for you?

I see it as something I need to keep on using. When I'm playing game after game, my body is obviously under a lot of stress pretty much all the time. But the pain changes from day to day. Using the treatment device during spells like that helps me overcome these issues. My recovery is faster. With games every week throughout the season, it's important to stay in the best shape possible.

Of course, I need to put myself in position to perform at my best not just in competition, but in practice. Otherwise, I can't work on the things I want to improve. I can't execute the moves I'm trying for. Practice translates into success on the court. What I seek is how to reach a higher level in my best condition. Above all else is avoiding injury, so day-to-day care is crucial for treating and preventing pain and improving performance. I use the treatment device so I can accomplish all these things.
Communicating the enjoyment that volleyball offers to the widest possible audience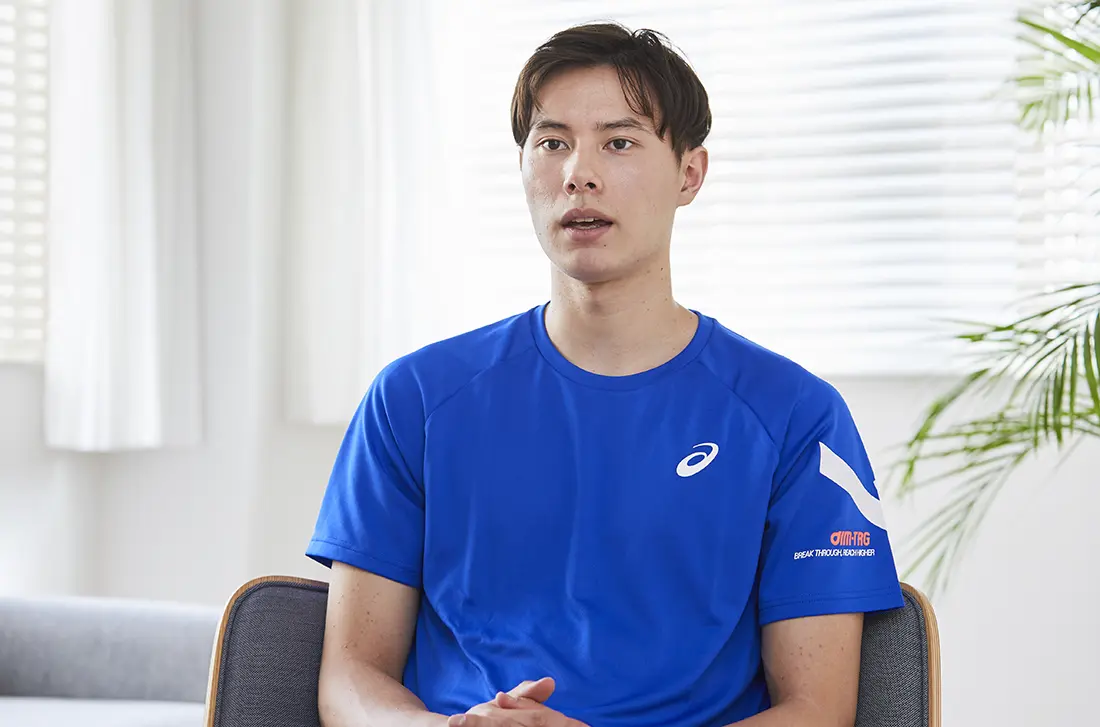 ITO: What are your goals for the future? What specifically are you working on?

Takahashi: As a player, success at the upcoming international tournament is a major goal. But first we need to book our place, so the focus now is on the qualifiers. I'm refining my volleyball skills overseas and also playing in Japan to build up my experience. I think my play has been improving bit by bit, and I'm aiming to go even higher.

My strength is receiving. It's proved useful overseas, too. I also have traits considered typically Japanese—precision, stability, meticulousness. Thanks to these traits, I'm well-regarded as a player who doesn't make mistakes. That said, I feel my height puts me at a bit of a disadvantage on the world stage. So many players are taller than I am. To succeed, I need to strengthen my spiking technique and keep improving my accuracy. I'm not satisfied with where I am just now. I want to become a dependable presence on the court at all times.

My ultimate goal is to become a player the likes of which the world has never seen. Every day, I try to make volleyball a dream sport. I want to get more children interested in playing it, and I also want to attract people who've never been interested in it before. It doesn't matter how people get into it—it's the fact that they do that matters. Still, I ask myself how I can help make this happen. Something I do often is to post on social media, which helps spread the word on volleyball.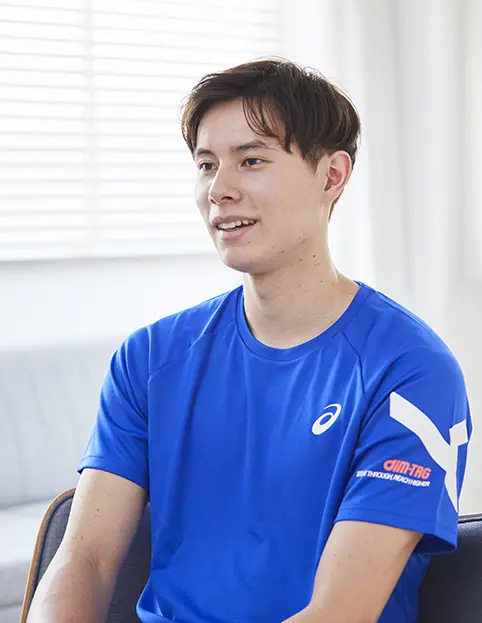 Lots of people used to think of volleyball as a women's sport. Women's volleyball is fun to watch because the ball tends to stay in the air longer. But the power in men's volleyball also draws fans. I think if we can couple that with precision, bumping, and digging, volleyball would become even more exciting for potential fans. Recently, there's been an increase in exciting plays, like fake sets. I think performance elements like that make volleyball more attractive.

Going forward, I'm going to spread the word about volleyball in various ways, not just social media. And, of course, it's also important to produce results in competition. I don't care how it happens, but I'd love it if more people came to know about and enjoy watching volleyball.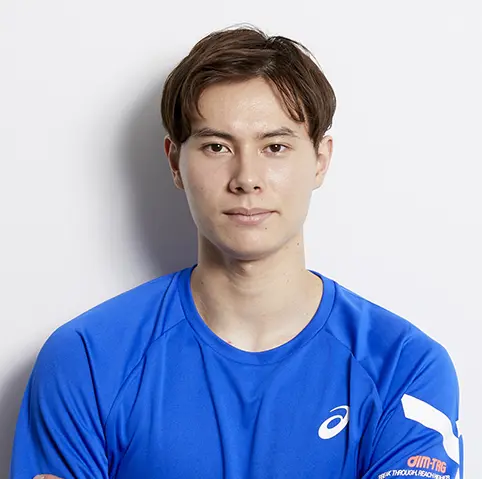 Born September 2, 2001 in Kyoto Prefecture. Enrolled in Nippon Sport Science University.
He began playing volleyball in his second year of elementary school after going to a practice session with his older brother, Rui Takahashi (Suntory Sunbirds). During his senior year of high school, his team won the All Japan High School Volleyball Championship. He was named tournament MVP.
After entering Nippon Sport Science University, his success continued, as his team was runner-up in the All Japan Intercollegiate Volleyball Championship and he played in the Tokyo 2020 Olympic Games. Since 2021, he has competed in Serie A of the Italian Volleyball League while continuing his university studies.
He is signed with Vero Volley Monza for the 2023-24 season. With his new team, he will embark on his third year in Italy.